All voting members receive the designation PLE (Professional Land Economist). In order to qualify for voting membership, a candidate must have requisite education and experience, and actively work in an occupation requiring competence in land economics. If you are not certain of your ability to qualify for the PLE designation, please do not hesitate to contact us at admin@aole.org.
FULL MEMBERSHIP
To Qualify You Need:
1.  Five years of paid work experience that includes at least one of the real estate disciplines or professional occupations related to:

2.  Academic study in a related discipline evidenced by a degree, diploma, or certificate from an educational institution or a relevant professional designation such as: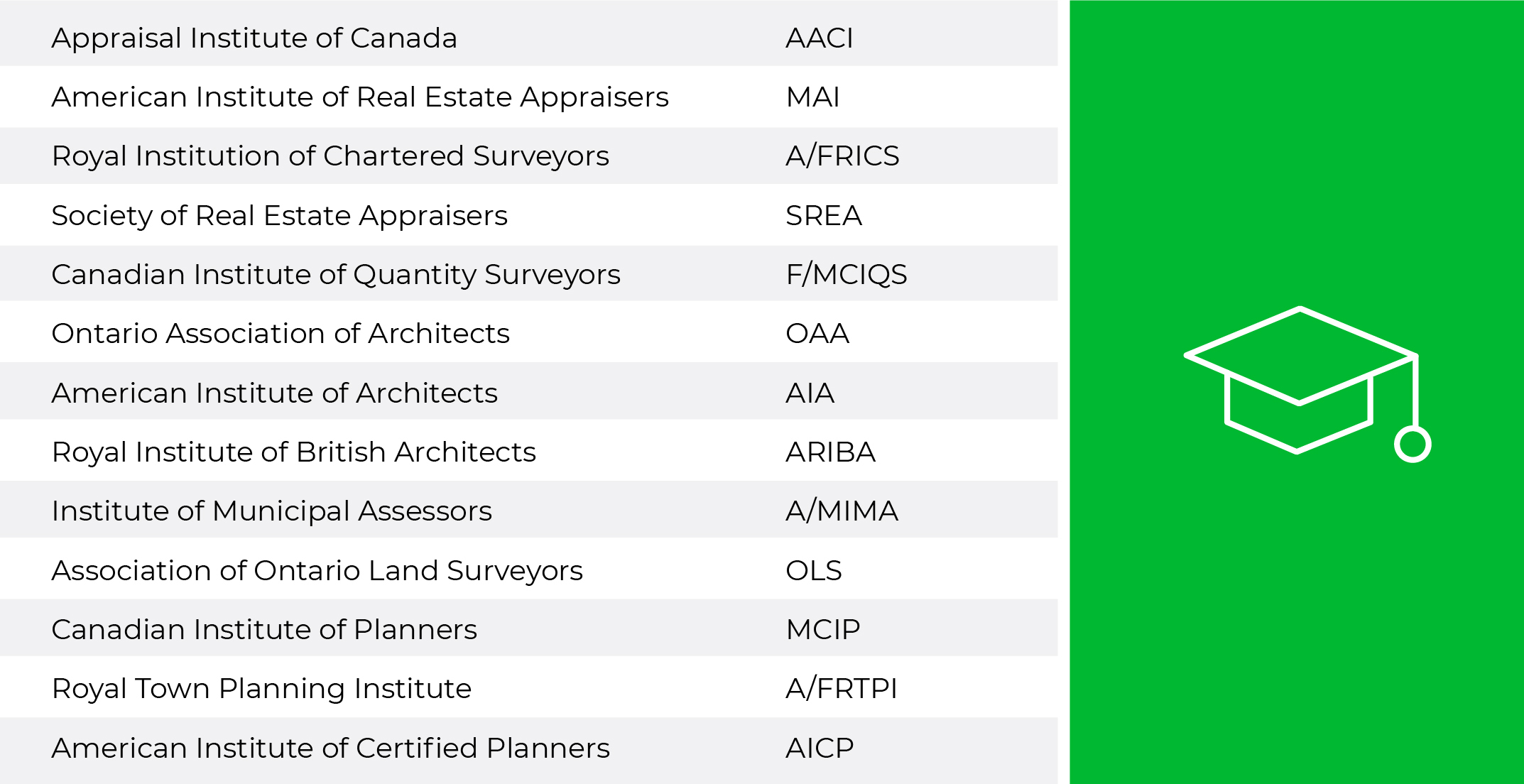 GRADUATE MEMBERSHIP
The Association offers Graduate Membership to individuals who have attained sufficient educational qualifications for Full Membership but who have not yet attained sufficient work experience in a related discipline. Graduate Members may use the designation Graduate ‐ Professional Land Economist and they have all of the membership rights of Full Members except the right to vote.
STUDENT MEMBERSHIP
Besides voting membership, the Association also offers Student Memberships to those who are pursuing approved course work through which they hope to become academically qualified for voting membership.